Three million gallons – not one million, as first predicted – of toxic mining sludge has leaked into the Animas River from a mine in southwest Colorado, the EPA says. The Navajo Nation and Colorado Gov. John Hickenlooper have declared emergencies over it.
he Navajo Nation also plans to sue, as the toxic water is running through their territory.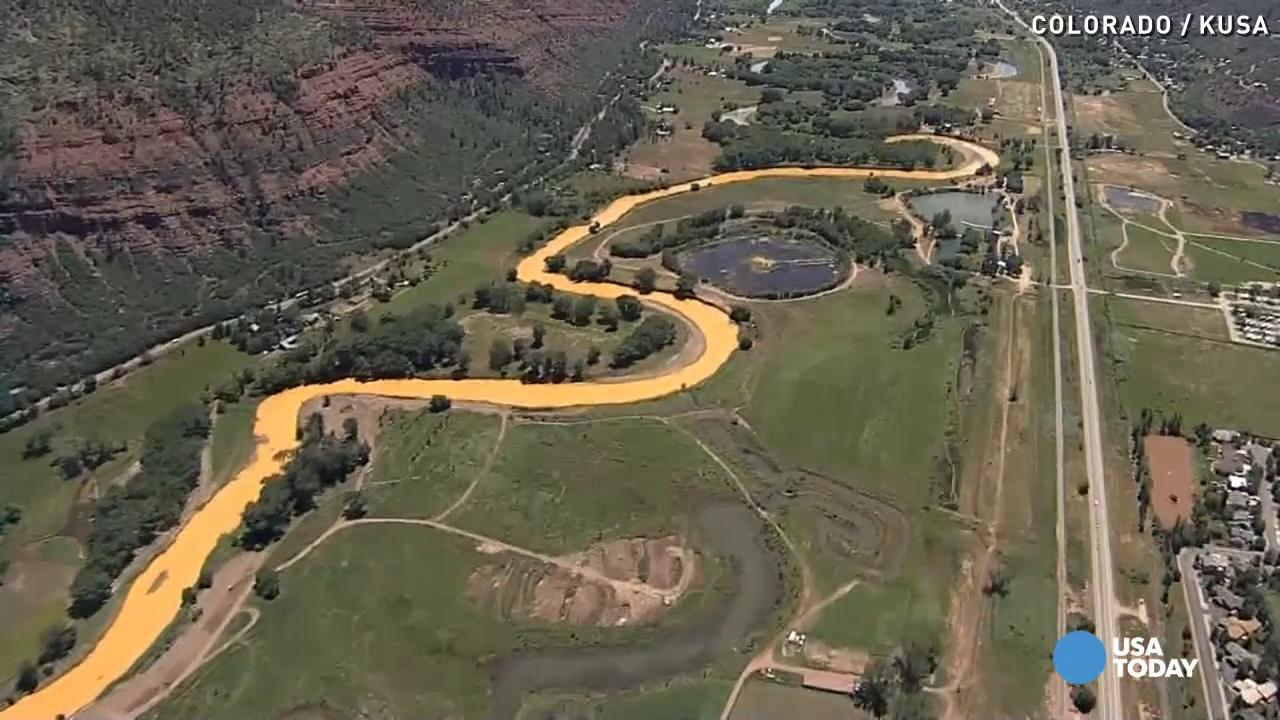 Hickenlooper declared a state of disaster emergency on Monday in order to "ensure public safety and minimize environmental impacts." The order will allow the state to move $500,000 from the state emergency fund towards response efforts.
"By declaring a disaster emergency, we are able to better support impacted businesses and communities with state resources. We will work closely with the EPA to continue to measure water quality as it returns to normal, but also to work together to assess other mines throughout the state to make sure this doesn't happen again," the governor added in a statement.
Meanwhile, the Navajo Nation also declared an emergency as some of its communities feel the impact of the spill. Intake systems at some drinking water networks have already been shut down, the Associated Press reported.
The US Environmental Protection Agency had originally reported that one million gallons of waste product from the abandoned Gold King Mine near Silverton, Colorado had spilled into the Animas beginning on Wednesday. The EPA determined the updated amount using a stream gauge, according to the Associated Press.
In addition to arsenic and lead, federal officials said the spill contains, cadmium, aluminum, copper, and calcium.
The spill 
occurred
on Wednesday, as the EPA was investigating the abandoned Gold King Mine along with the Colorado Division of Reclamation, Mining and Safety.
A crew looking to pump out wastewater accidentally breached a debris dam that had formed inside the
mine, triggering the release of waste into Cement Creek, a tributary of the Animas River in San Juan County.
La Plata County and the city of Durango, just south of Silverton, have declared a state of emergency as the EPA and other officials are still determining the environmental and health effects of the spill.
Water samples collected near the site of the spill found higher-than-average levels of arsenic and other metals, EPA toxicologist Deborah McKean said Sunday, 
according
to the Denver Post. Yet those levels are diluting as the waste plume moves down river, she said.
"Those concentrations increase for a few hours and then decrease again by the next sampling period,"
she said.
"Those numbers are high and they are scary because they seem so high. However, risk associated with exposure to a chemical is a matter of how much of the chemical you are exposed to."
Comments
comments