News has just surfaced of the latest addition to Canon's ever-expanding line of digital cameras: the XC10. But, if you're looking at the images and thinking it doesn't look like any conventional digital camera you've seen before, that's probably because it isn't.
The XC10 aims to straddle the divide between professional-level still photography and 4k super high-definition video capture like no other product out there. With a side grip that rotates a full 90 degrees forward and back, plus a large rear LCD screen that tilts both upwards and down, the versatility to shoot at awkward angles is almost unheard of. Meanwhile, the optional viewfinder and lens hood transforms the XC10 into a more conventional high-end camcorder, ideal for straightforward video capture.
The fixed lens is a 24-240mm f2.8-5.6 zoom, sat in front of a one-inch sensor, meaning there's a good deal of scope in what the camera can capture. Even more impressively, the ISO maxes out at a ridiculous 20,000, meaning the XC10 can tackle even the lowest of light situations without a super-fast lens. Beyond that, the camera supports cutting edge CFast memory card technology (ideal for shooting in 4k), and is WiFi enabled for remote control using an external device.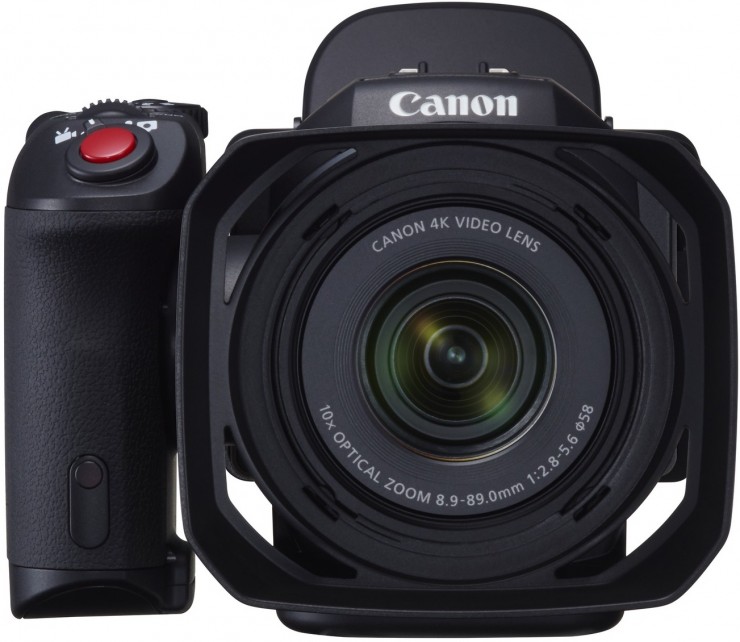 Originally posted: http://www.highsnobiety.com/2015/04/08/canon-xc10-hybrid-4k-camera/#slide-1
Comments
comments