Europe is heeding the call of the Norse: A diet rich in berries, fish, nuts, and game is charting a course to boosting health and losing pounds. Kate Christensen reports on the New Nordic phenomenon.
My father's grandparents came from Norway and settled in the Scandinavian bastion of Minnesota. As a little girl in Tempe, Arizona, I daydreamed about picking cloudberries by a fjord in a fresh Nordic wind. But the closest I ever came as an adult to realizing that idyll was in the Ikea cafeteria, when my then-husband and I were furnishing our house and we always made time to eat Swedish meatballs with lingonberries, savory little nuggets with Dr. Seuss–like fruit—a Nordic mini-vacation.
Flash-forward ten years: I left the marriage and New York, fell in love with a native New Englander, moved with him to Maine, got older. And as all this happened, without my really noticing it, about seven pounds of unfamiliar weight settled around my midsection. Where did it come from? Domestic happiness? A more relaxing environment? Midlife? Probably all of the above.
I lost it all last year on the 5:2 diet, a British system that really works, as long as you stick to fasting two days a week. With discipline and the frequent pinch of hunger, a pound a week came off for two months. Yet as soon as I went off the diet, all the weight returned, plus three extra pounds. But I wasn't raised to give up easily. When my father took me out on a sailboat as a child, he told me, "We're Norwegians. We never get seasick."
I recently stumbled across a number of articles in the British press about something called the New Nordic diet, which was described as "regional, sustainable, seasonal, and tasty," not to mention possibly the world's healthiest eating plan. "Forget the Mediterranean diet . . . go Nordic!" harrumphed the Daily Mail. It sounded almost too good to be true. Since I'm a Viking, I reasoned, I should probably eat like one—but not the Old Norse diet; i.e., tankards of mead and spit-roasted venison haunches eaten at rough-hewn tables in vast, drafty halls. I'd rather subsist on the Scandinavian food I've always loved: creamed herring, pickled beets, Wasa rye crackers, and gjetost, that hard ocher cheese that tastes like condensed milk.
The New Nordic diet originated in 2004, when the visionary chefs René Redzepi and Claus Meyer called a symposium of regional chefs to address the public's increasing consumption of processed foods, additives, highly refined grains, and mass-produced poultry and meat. At their then–newly opened restaurant, Noma, they had developed a tasting menu of dishes made of wild and foraged foods: moss, twigs, seaweed, and edible bark alongside elk and herring, rye, and nettles. Now, with this select group of fellow chefs, in true progressive, cooperative Scandinavian style, they signed their "Manifesto for the New Nordic Kitchen," whose idealistic list of aims begins with "express the purity, freshness, simplicity, and ethics we wish to associate with our region." It continues, "Combine the demand for good taste with modern knowledge of health and well-being."
The mission statement was adopted by the Nordic Council of Ministers in 2005 as its favored mode of eating. The guidelines include eating more plants and less meat; consuming more aquatic foods, such as fish, shellfish, and seaweed; and eating foraged plants and wild or pastured meats whenever possible. A typical week's dinners might include three meat, two seafood, and two vegetarian meals, but on any given day, you can eat as many as you like, within reason, of root vegetables, leafy greens, nuts and berries, legumes, and orchard fruits, all of them local and in season, and whole grains such as rye, spelt, oats, and barley.
A diet named after the land that hatched pop stars like Lykke Li and literary sensation Karl Ove Knausgaard might smack of a fad, but the science is there: In 2009, the University of Copenhagen's Faculty of Life Sciences launched a study to determine whether the program conferred any health benefits. A group followed the New Nordic, the remaining participants a conventional diet that allowed refined grains, processed food, and sugar. Even though it wasn't launched as a weight-loss study, six months later the Nordic group had dropped an average of seven pounds, unlike the control group. They'd also lost more in hip and waist circumferences, body fat, and blood pressure. In a second study, a group of Danish schoolchildren were served New Nordic offerings instead of typical bagged lunches; the results showed lower blood pressure and less fat in the blood.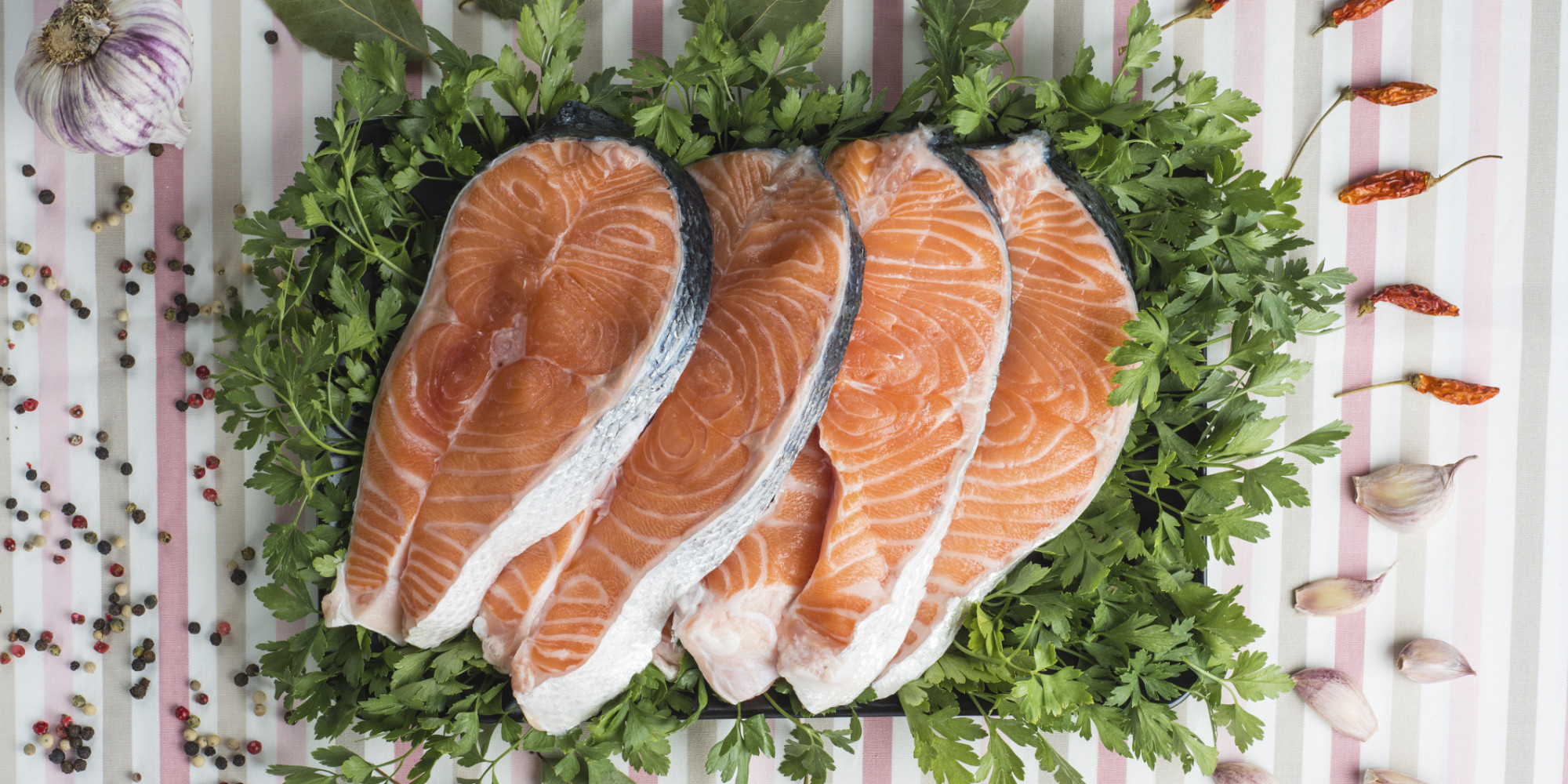 Like the widely hailed Mediterranean diet, which draws on the traditional cuisines of Greece, Spain, and Italy, the New Nordic scheme is not so much a set meal plan as a way of thinking about eating. But unlike the Mediterranean diet, which allows white bread, pasta, and polenta, the New Nordic shuns refined grains and processed foods. And instead of olive oil, the Nordics eat cold-pressed rapeseed oil, also known as canola, which has less saturated fat and more heart-healthy omega-3s than its Mediterranean cousin.
"With natural whole grains, there's only so much you can put in your stomach. Eat a salad, you're starving an hour later. Rye will sit there," Marc Hellerstein, M.D., Ph.D., professor of human nutrition at University of California, Berkeley, and professor of medicine at UCSF, said when I asked him his thoughts on this diet. "And canola oil is shown to be great for your cardiovascular health. It thins your blood and has a high percentage of unsaturated fat, and high-protein diets tend to promote weight loss. It's hard to argue with that."
Most other diets in current favor, from the Paleo to Atkins to the South Beach, require giving up major food groups. Once you go off them and start eating normally again, the weight frequently returns. After my experiences with the 5:2 diet, I wasn't interested in a short-term fix that would fail later. I wanted a way of eating that made me lose weight without feeling deprived.
As with any diet based on a regional way of eating rather than stringent restrictions, there's a balanced integrity to the New Nordic meal plan. It's not about depriving yourself of favorite foods; it's about having healthier, more filling versions of them.
And so last fall, armed with Noma's inspiringly beautiful cookbook and another by Trine Hahnemann, a Copenhagen food writer and a leading proponent of this cuisine, I committed to the Nordic way. A hunter friend gave me several pounds of frozen moose. I swapped my beloved olive oil for canola. And because the diet calls for moderate consumption of wine, I cut back to one glass a night—OK, two.
Three weeks into it, this Nordic diet was going swimmingly. It had made me more conscious of health, not just food. Not only was I drinking more water than usual, I had upped my exercise to two Pilates classes a week, frequent five-mile runs, and the occasional hard-core cardio-workout video. I was sleeping better and enjoying a sense of satiety without too many cravings.
I cooked almost every meal at home: steel-cut oats with blueberries and maple syrup for breakfast, potato-leek soup for lunch, roasted root vegetables and steamed kale with currants and hazelnuts for vegetarian dinner. I made Hahnemann's mussel-and-cod stew with vegetables and white wine on seafood days, and moose stew and roast free-range chicken on meat days.
Only one problem: I wasn't losing weight. Perhaps all the exercise was making me eat more than usual. So I called Traci Mann, Ph.D., director of the Health and Eating Lab at the University of Minnesota, and the author of a forthcoming book called Secrets from the Eating Lab: The Science of Weight Loss, the Myth of Willpower, and Why You Should Never Diet Again. I asked her to look over my food diary with a critical eye and help me troubleshoot what wasn't working.
"Where on earth do you get moose?" she asked, laughing. "Listen, our bodies protect us from starvation; they have evolved to resist weight loss. The only way any diet works is by reducing calories. This is a reasonable diet, but if you're not losing weight on it, it's probably because it doesn't limit portions."
"What about that second glass of wine?" I asked with trepidation.
"Do not give it up!" she said. "Self-denial is not sustainable." She recommended that I start every meal with a vegetable, "which fills you up, so you eat less of everything else."
I started to follow her advice but quickly got derailed: I had to spend four days in Austin, Texas, for work. Not having access to home-cooked Nordic food, I ate breakfast tacos and barbecue and drank tequila with happy abandon. When I got home, I'd gained two pounds. Foiled again, I consulted Hahnemann, the Danish chef.
"The only way to lose weight," she told me, echoing Traci Mann, "is by reducing portions. We have no idea anymore what a portion looks like. When I was a kid, it was three meatballs, a potato, and some steamed vegetables on your plate. That's what everyone considered dinner. You didn't ask for seconds. And we were all thin."
And so, reminded of what a diet really is, I began eating more slowly, being more conscious of when I was full. I started to enjoy my buckwheat bread with goat cheese and pureed butternut-squash soup as a response to real hunger.
About two weeks into my new effort, I took my boyfriend out for dinner, our first restaurant meal since Austin. Vinland in Portland, Maine, is New En­gland's answer to Noma. (The owner and chef, David Levi, even staged at Noma for a summer.) We ordered a Viking-approved feast: lobster with wild black trumpet emulsion, strip steak with whey-poached parsnips and hen-of-the-woods. There was also radicchio with potato and cheddar, monkfish with shiitake and spinach, and Brussels sprouts with roast delicata seeds. The portions were about half the size of a normal restaurant's, but at the end, we felt totally satisfied and not bloated.
The next morning, I awoke to a fresh, cold, sunny day. I got on the scale and discovered that I'd lost four pounds since my conversations with Mann and Hahnemann. My jeans went on easily; I took the dog out for a fast four-mile walk, inhaling the crisp northern air. A birch branch had fallen into the creek. Snowflakes sifted down through bright air from hemlock boughs. The lake was as steely blue and choppy as a fjord.
Originally posted: Beyond Paleo: Is Eating Like a Viking the Next It Diet?
Comments
comments