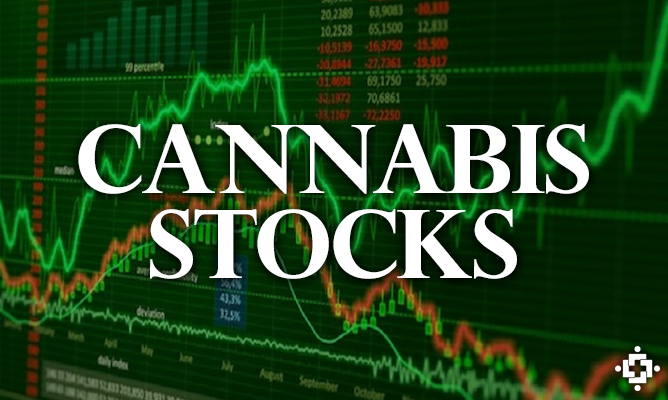 Buzz about the legal marijuana market is growing fast, but for retail investors none of the plethora of pot stocks on the market looks ripe for harvest yet.
The Hype
The hype has been building since cover stories in Fortune and USA Today on Privateer Holdings, the nation's first private equity fund for marijuana, ran within days of each other in 2013. In January 2015 it got a fresh hit from an announcement that Silicon Valley-based Founders Fund, led by PayPal co-founder Peter Thiel, is participating in a $75 million funding round to help Privateer expand. (For more, see: A Primer on Private Equity.)
"It's an important milestone for us as a company, but also for the entire industry,'' Privateer co-founder Brendan Kennedy told CBS This Morning. "We'll see it transform from a market based on prohibition to a transparent, open market.''
 Some experts think the legal marijuana market could reach $150 billion to $200 billion, CBS reported. This is almost as big as the U.S. market for prescription drugs. When Privateer was founded, it was citing research pointing to an $18 billion U.S. market for pot so expectations are rising. The driver is the hope that widening legalization of cannabis (Washington, Colorado, Alaska and Oregon have legalized), which is legal for medicinal use in 23 states, will get some people to consider marijuana who shied away from lawbreaking, and that many occasional users will buy more. (For more, see:
The 'Green Rush' is Bringing Traders New and Old Into to the Fold of Marijuana Stocks.
)
The organizing principle of Privateer was that the newly legal industry would spawn a subset of service companies that provide information about pot, or financing and insurance services to marijuana companies, even if they didn't grow the stuff themselves.
 Pot Stocks
There are enough marijuana-focused companies already trading to fill a 27 page printout. There are about 80 in all including AeroGrow International Inc. (AERO) and Zoned Properties Inc. (ZDPY), according to MarijuanaStocks.com. The site says its list may not be complete.
The closest thing to a blue chip is GW Pharmaceuticals (GWPH) which uses the active ingredients in the cannabis plant to synthesize more conventional looking drugs for multiple sclerosis and is working on other diseases. The 17-year-old company is based in England. Its shares are up almost 50% in the last year and its market cap is $1.5 billion. Another attention getting name is Cannabis Sativa, Inc. (CBDS), which hired former New Mexico governor Gary Johnson as CEO in 2014. But the seller of cannabis-infused lotions, creams and food products had less than $2.8 million in sales for the first nine months of 2014.
After that, the pickings get slim fast. (For more, see: Pot Stock Pitfalls to Watch For.)
Emerging Industry
"It may not be possible to construct a portfolio comprised of marijuana stock "pure plays" likely to yield abnormally high returns until the next big event — the November 2016 elections," wrote Anthony Cataldo, an accounting professor at Arizona State who looked at the emerging industry for the investing site Seeking Alpha. "Fundamentals, in this sector, appear to be irrelevant — portfolio construction should be focused on legislative event dates, where portfolios are developed, initiated and liquidated, without any long-term hold."
Marijuana companies are often effectively controlled by a handful of insiders and like many penny stocks they are prone to be volatile, Cataldo wrote. Only 21 of the 60 companies whose stocks he studied had positive working capital. The difference between shares that did well and those that didn't appeared to be how long a specific company's insiders would wait before selling some of their own shares into rallies, he wrote. (For more, see: Why Do Penny Stocks Fail?)
"Each and every single one of the 60 marijuana stocks in the portfolio that I have been building is a calendar year 2014 loser and a tax loss selling candidate,'' he wrote. "I will assume that all know that the overall market was up in 2014 and just how difficult it is to lose money on each and every one of 60 stocks contained in a portfolio, randomly selected or otherwise."
UCLA professor Mark Kleiman, a close student of evolving marijuana markets who advised Washington State on how to regulate the new industry, says the price of marijuana is likely to collapse if it's ever fully legalized, limiting the returns for early investors.
"A lot of people are crowding into the marijuana market because they think they'll be able to sell a legal product at illegal prices," Kleiman told CBS in January. "Competition isn't going to allow that. I think a lot of people are going to lose their shirts."
Indeed, even some of Privateer's moves are departures from the strategy it laid out in 2013. When the fund opened for business, Kennedy was clear that Privateer was not looking for investments in companies that actually grow or sell marijuana because of the risks posed by the fact that it is still illegal under federal law. The Obama administration has taken the stance that it will not pursue pot-related companies under federal law if they comply with state law, but a more conservative administration could reverse that stance by 2017.
But two of the three companies that Privateer has reportedly backed do exactly that. One grows marijuana in Canada. The other, founded by the family of the late reggae singer Bob Marley, is based in Jamaica. The third, Leafly, is a Web site that furnishes information about different strains of cannabis, as well as medical news and listings of legal dispensaries. (For more, see: Which Industries Can Benefit the Most from Venture Capital?)
That may mean little or it may mean the market for all of those services companies isn't as big or as ready to move as Privateer originally thought. It's one more reason to consider carefully Cataldo's advice: if a client is interested in pot investing, pass them a bag of Fritos and tell them to wait and see whether the 2016 election legalizes marijuana in even more states or brings a more law-and-order team into the White House.
The Bottom Line
Legalized marijuana is an emerging industry and those interested in investing in it should proceed with caution for the time being
Comments
comments